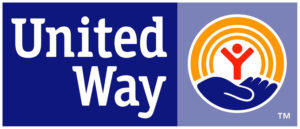 Crossroads Crisis Center, A domestic Violence Agency
On Behalf of Crossroads Crisis Center's Advocates, Welcome to our Website.
Crossroads Crisis Center, Inc. is a non-profit 501 (c) (3) agency whose mission is to enhance safety for survivors of domestic violence and their children by educating, advocating, and empowering individuals. Through our leadership and expertise, we strive to engage our communities in promoting no tolerance of domestic violence.
We believe in each individual's ability to make their own decisions while empowering them in their choices. We strive to foster an inclusive trauma-informed environment of safety, support, and respect.
Crossroads Crisis Center is a United Way Partner Agency serving women and men survivors of domestic violence, intimate partner violence, and family violence since 1980.
To learn more about domestic violence and Crossroads Crisis Center, view all tabs and information. Please also follow us on Facebook and Twitter.
Community awareness and support are vital to our funding, our services, and most importantly the survivors that we serve in our community
Programs:
Residential Program
            Emergency Confidential Shelter                                                              Intensive Case Management                                                                   Individual and Housing Advocacy                                                          On Going Safety                                                                                      Planning Financial Assistance (as funding allows)                                    Children's Program                                                                                 Life Skills                                                                                                 Transportation                                                                                        Appropriate Information and Referrals                                                   Follow-Up
Court Advocacy Program
           Prosecution Advocacy and Accompaniment                                          Criminal Court Advocacy and Accompaniment                                     Civil Court Advocacy and Accompaniment                                            Notifications                                                                                           CPO & TPO Accompaniment                                                               Petition Assistance                                                                                   Victim Rights Information and Referrals                                                 Victim Impact Statement Assistance                                                       Appropriate Information and Referrals                                                   Transportation                                                                                         On Going Safety Planning
 Mobile Advocacy/Non-Residential Program
            Crisis Response                                                                                        Intensive Case Management                                                                    Individual and Housing advocacy                                                           Transportation                                                                                         Food Giveaway                                                                                       Appropriate Information and Referrals                                                  On Going Safety Planning                                                                      Financial Assistance (as funding allow)
Education Program
            Domestic Violence Support/Edu. Group "Finding Purpose"                                                             (Residential & offsite)                                  Cooking Class (residential)                                                                       Self-Esteem Class                                                                                    Financial Empowerment Sessions                                                          Children's Program (residential)                                Community Education                                                                                        Social Media                                                                                            Awareness Events                                                                                    Domestic Violence Awareness Month Events                                        Silent Witness Initiative                                                                          Community Outreach
24/7 Text/Chat Program – "Help Chat" (In addition to our 24/7 Crisis Hotline)  
            Support & Empowerment                                                                      Appropriate Information and Referrals                                                  On-Going Safety Planning